Elementary Science Curriculum Review
The "Mommy Bloggers" who are part of networks are frankly, a mixed bag.  Some moms just join these services for freebies and their "review" is nothing more than a slight rephrasing of the company's marketing materials.  Some reviewers, on the other hand, really try out the products and share incredibly detailed and insightful reviews of their family's experience with the product.
An example of a really great one is the review by Kelly Burgess (aka KGB) of the TOS Crew (The Old Schoolhouse Review) of her experience with Science4Us. Her Science4Us Review details her experiences with one of the modules, the one on magnets.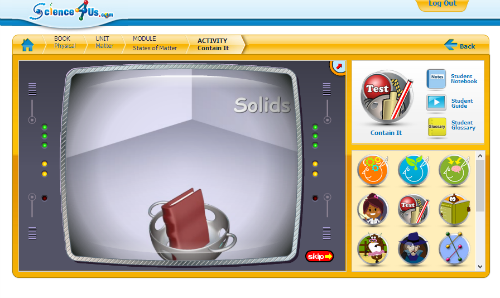 Kelly starts by describing the Science4Us generally and then moves to her own experience (and I quote):
Holden is in Kindergarten, so this material is right on target for him.  Haylee is in 4th grade, so we used this material as a good review for her.  Actually, I've noticed some gaps in her science knowledge in the past, like when questions about simple machines came up on her standardized testing one year, and I realized we had not explored that in depth before.  So with that in mind, I thought this program would actually be great for filling in some of those gaps in past concepts for her in a fun and engaging way, and we were not disappointed!
She then explains her experience with the teacher login which prepped her for the unit.  She took the kids both through the online materials and then she did the suggested hands-on activities which is particularly fun with magnets.  She explains her students' experiences for each of the days in the two week module in terms of what they were doing and learning.
Her insights are interesting both for how to understand what Science4Us offers but also, how she  pays attention to her children's educational experience and learning.
So, for reference, here's Kelly's online review and here are some demos of Science4Us.